This Is Your Country
Season 1, Episode 10
Air date
August 22, 2010
Written by
DexterBoy124 and GuitarMasterX7
Directed by
DexterBoy124 and GuitarMasterX7
Episode guide
Previous
Flash Adob
Next
THE TOM
Season 1 Episode 10 of Sanity Not Included.
This was uploaded to YouTube on August 22, 2010. It has 1,000,000+ views and counting.
Games used in this episode
Edit
Club Penguin

Sonic Unleashed

Garry's Mod

Streets of Rage

Nier

Zelda: Twilight Princess

Dead Rising

Final Fantasy: Dissidia

Modern Warfare 2

Zelda: A Link to the Past

Saw: The Game

Super Mario Strikers

Pokemon: Battle Revolution

Soul Calibur

Halo 3

Uncharted 2
Characters featured in this episode
Edit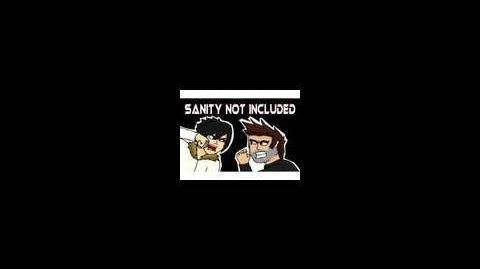 Ad blocker interference detected!
Wikia is a free-to-use site that makes money from advertising. We have a modified experience for viewers using ad blockers

Wikia is not accessible if you've made further modifications. Remove the custom ad blocker rule(s) and the page will load as expected.