Read My Bullets
Season 2, Episode 14
Air date
December 25, 2011
Written by
DexterBoy124 and GuitarMasterX7
Directed by
DexterBoy124 and GuitarMasterX7
Episode guide
Previous
Incarcerated Reading
Next
Punched a Goose
Episode Info
Edit
'Read My Bullets' is Season Two's finale episode (Episode 14/14). It was uploaded to youtube on December 25, 2011, but it's target date was June 5th, 2011. It has recieved over 755,000 views as of December 31th, 2011.
Games Used
Edit
Assassin's Creed 2
Gears of War 3
Dead Rising
Super Smash Bros Brawl
Call of Duty: Black Ops
Garry's Mod
Fable 3
Metal Gear Solid 3: Snake Eater
Saint's Row 3
Luigi's Mansion
Marvel VS Capcom 3
Resident Evil 4
Mortal Kombat
Infamous 2
Skyrim
Uncharted 3
Characters featured
Edit
Dexter and Lyle bust out of jail and rescue Nina and Amanda, then set out to kill Raust Blackdragon. They then discover that Rauss made copies of his novel in audiobook form
This the longest Sanity Not Included episode.
It was delayed over six months, and was eagerly and impatiently awaited by the fans.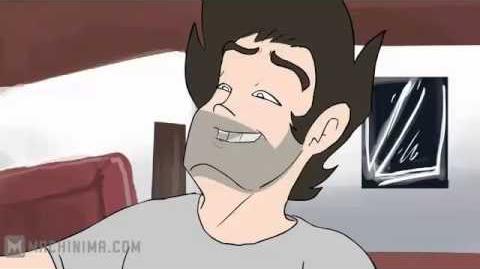 Ad blocker interference detected!
Wikia is a free-to-use site that makes money from advertising. We have a modified experience for viewers using ad blockers

Wikia is not accessible if you've made further modifications. Remove the custom ad blocker rule(s) and the page will load as expected.