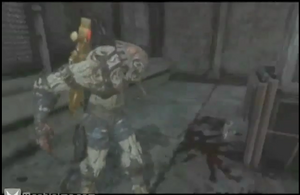 Rachel is a character from Gears No More. She has an extremely good talent for fighting and starts a relationship with Dex. Rachel is a locust, but was a human earlier it was hinted in Part 3 and confirmed it Part 4.
She has a brother and father Bogs and Robs who are part of the squad called Black Panther.
Ad blocker interference detected!
Wikia is a free-to-use site that makes money from advertising. We have a modified experience for viewers using ad blockers

Wikia is not accessible if you've made further modifications. Remove the custom ad blocker rule(s) and the page will load as expected.