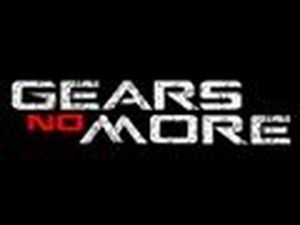 Gears No More is a Gears of War 2 drama machinima made by DexterBoy124 but heavily featuring GuitarMasterX7 as the one of the main voices. This expands DB124 and GMX7's relationship to a more professional level as the whole series was uploaded to Machinima.
The story follows the adventures of Dex and Kevin as they realized they have been transformed into locusts. Whole trying to become human again they ally themselves with the locusts and fight off their former friends.
In Gears No More series they're are seven episodes excluding three interactive episodes which all feature at the end of Part 7.
White Pheonix
Edit
White Pheonix is the prequal to Gears No More, featuring the same two main characters Dex and Kevin. This show follows them in their squad White Pheonix. It will come this wiki soon.
Characters
Edit
The main characters are
Ad blocker interference detected!
Wikia is a free-to-use site that makes money from advertising. We have a modified experience for viewers using ad blockers

Wikia is not accessible if you've made further modifications. Remove the custom ad blocker rule(s) and the page will load as expected.