2 Guys 1 Elevator
Season 4, Episode 6
Air date
June 2, 2013
Written by
DexterBoy124
Directed by
DexterBoy124
Episode guide
Previous
Diana's Downfall
Next
Bondage Time
2 Guys 1 Elevator is the sixth episode in the Fourth season of Sanity Not Included and the 39th overall episode of the show. It was uploaded to youtube on June 2, 2013, and has been viewed over 450,000 times.
Due to Amanda's parents visiting the house, Dex and Aleks stoke up on large amounts of alcohol at a shopping centre. Then Nina and Amanda get into an elevator to go down, once inside, they both get knocked out by two scientists seen in the previous episode. Whilst this happens Dex and Aleks get drunk and Aleks gives Dex oral.
Games Used
Edit
Halo
LA Noire
God of War 3
Injustice
Gears of War: Judgement
Luigi's Mansion 2
Characters Featured
Edit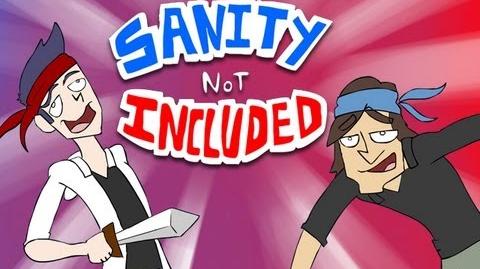 Ad blocker interference detected!
Wikia is a free-to-use site that makes money from advertising. We have a modified experience for viewers using ad blockers

Wikia is not accessible if you've made further modifications. Remove the custom ad blocker rule(s) and the page will load as expected.